Ensure Outstanding
Standards of Care
Conduct seamless digital self-audits across your healthcare service and ensure the highest quality of care
All-in-One Healthcare Auditing App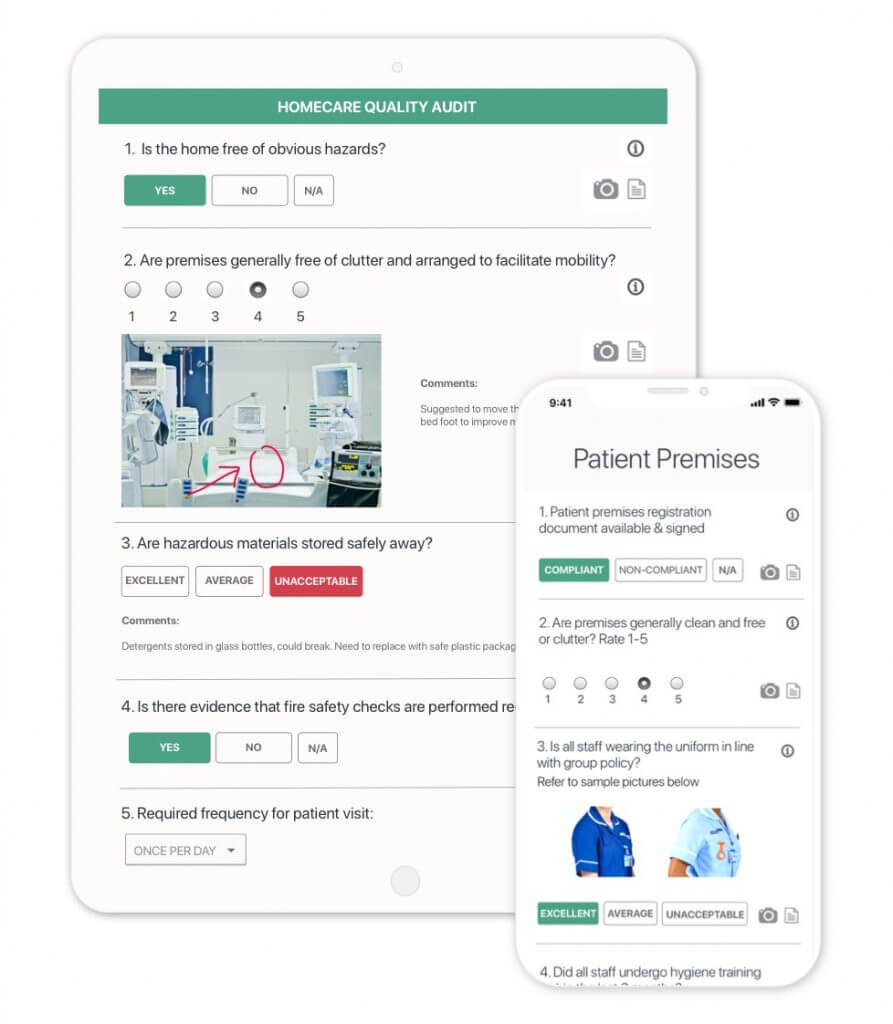 Efficient Mobile Inspections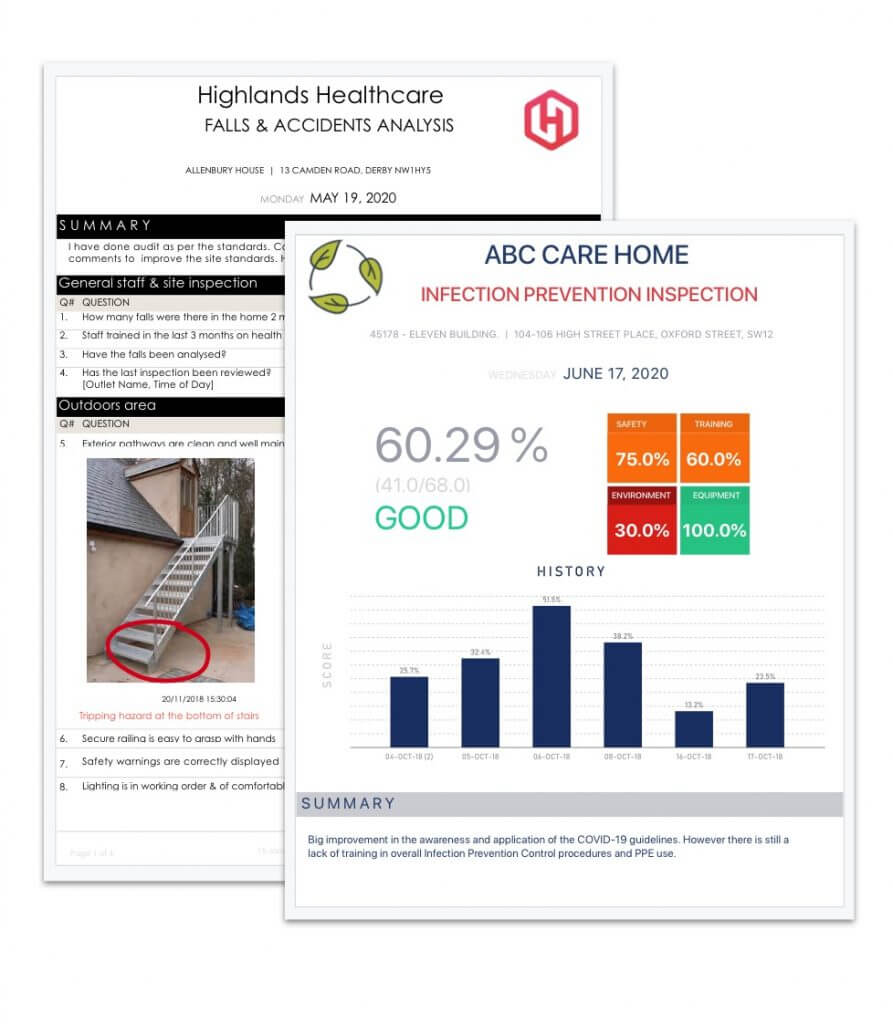 Instant Reports & Dashboards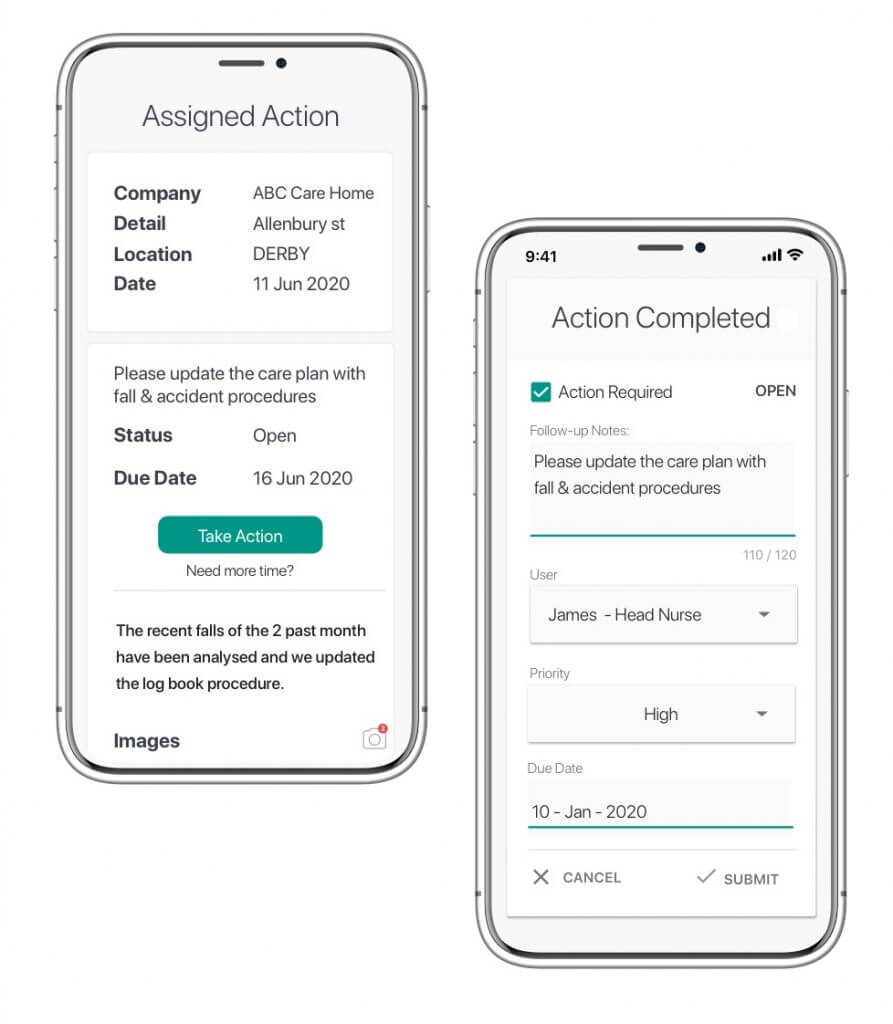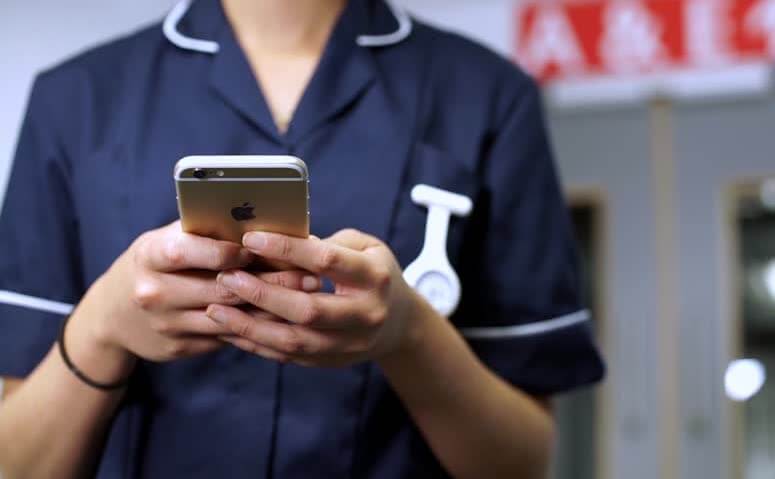 Highest Standards, Minimum Hassle
With standardised checklists and regular self-audits, monitor care quality & compliance with internal procedures and regulatory standards.
Conduct efficient internal quality audits, fire safety checks, infection prevention controls, legionella risk assessments, sanitation checks, Covid-19 measures monitoring, home safety assessments and more.
No more fiddly paper forms or Excel checklists. Our customers say they spend up to 5 times less time on audits! Check and document everything consistently, resolve issues sooner, be always ready for external inspections.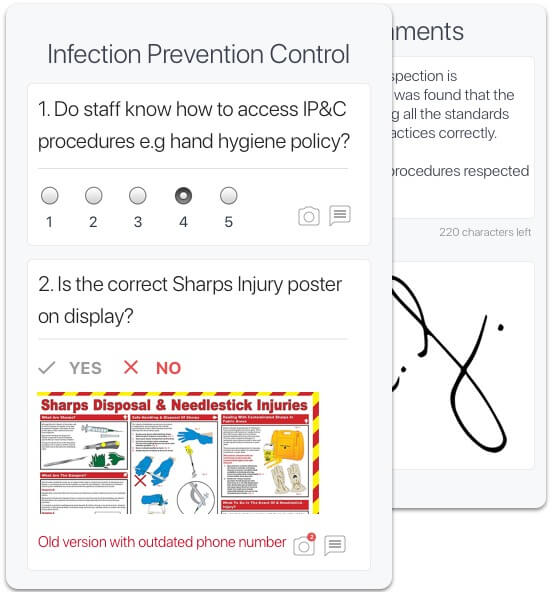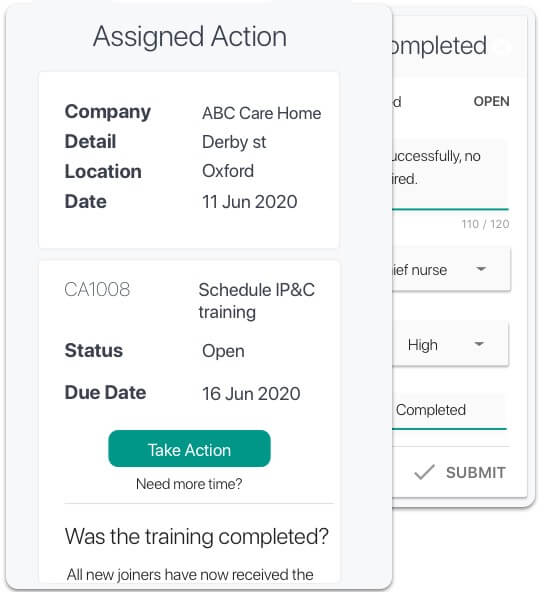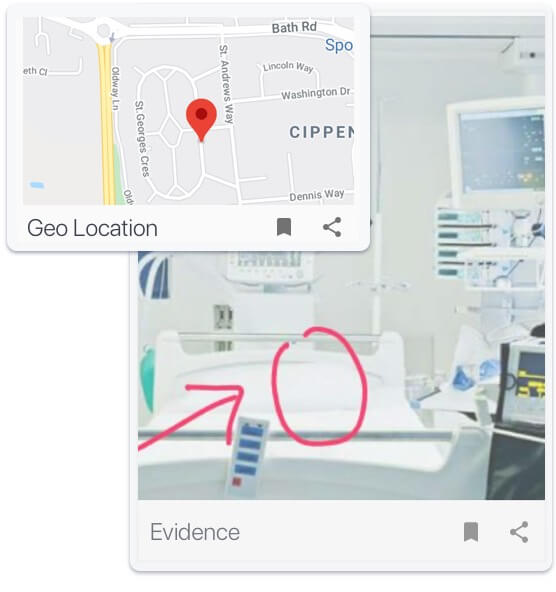 I'm impressed with how simple the app is, and how it makes the collected information actually useful: with the business overview, I can decide next steps & follow-up. 
It saves me time, and I oversee our quality standards much more efficiently. Very recommended!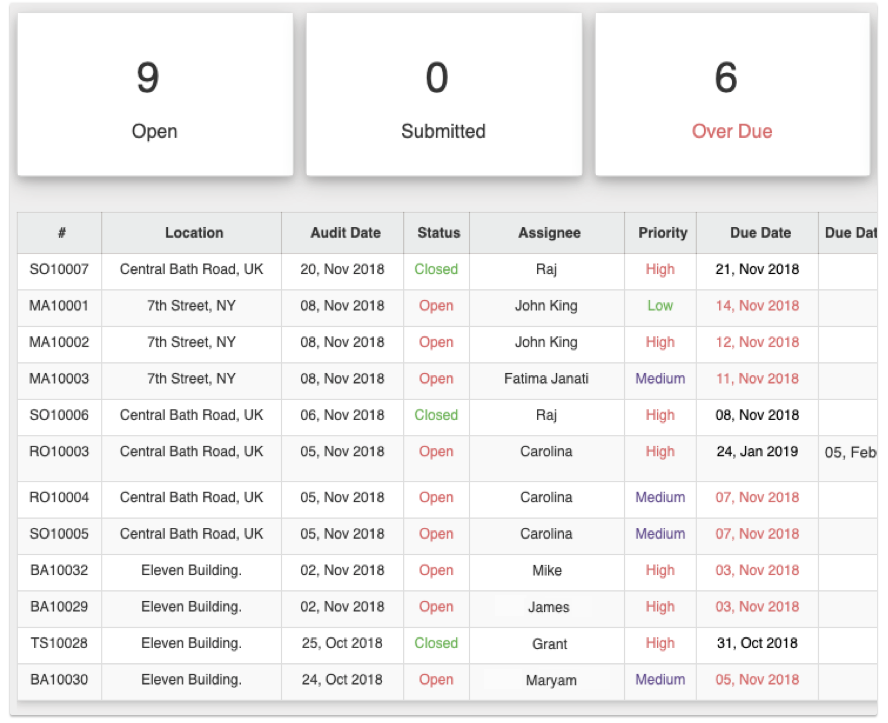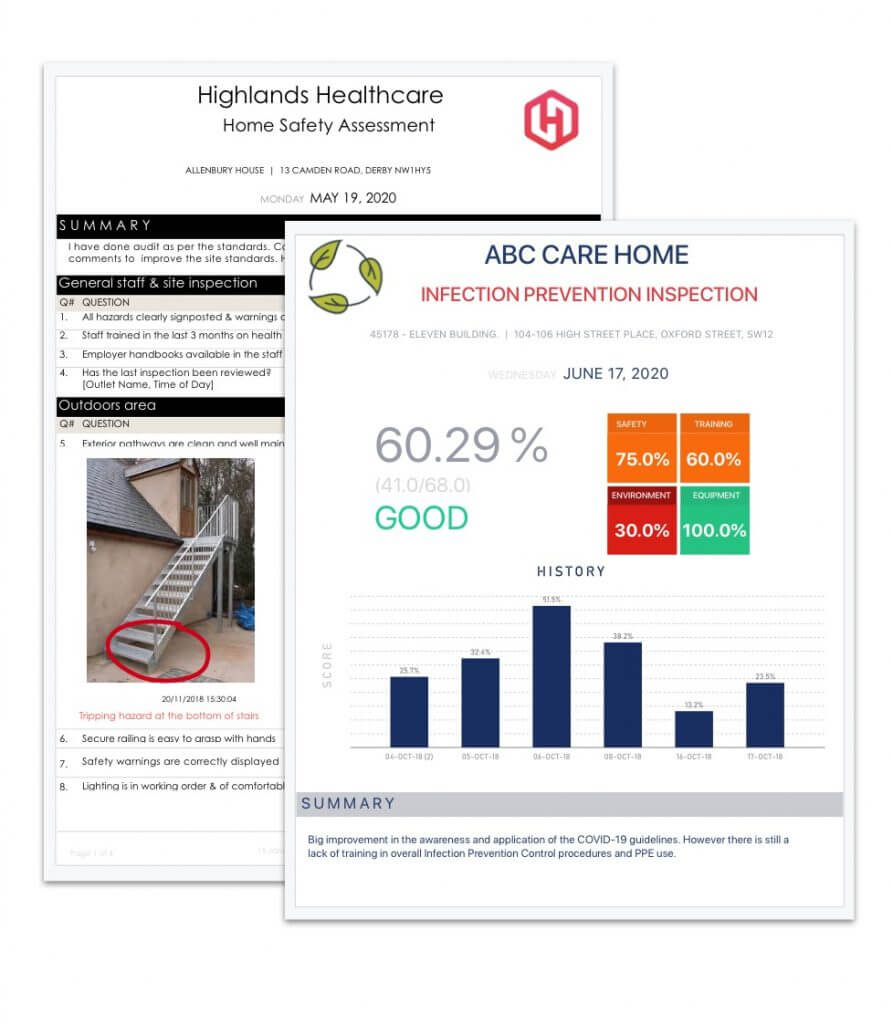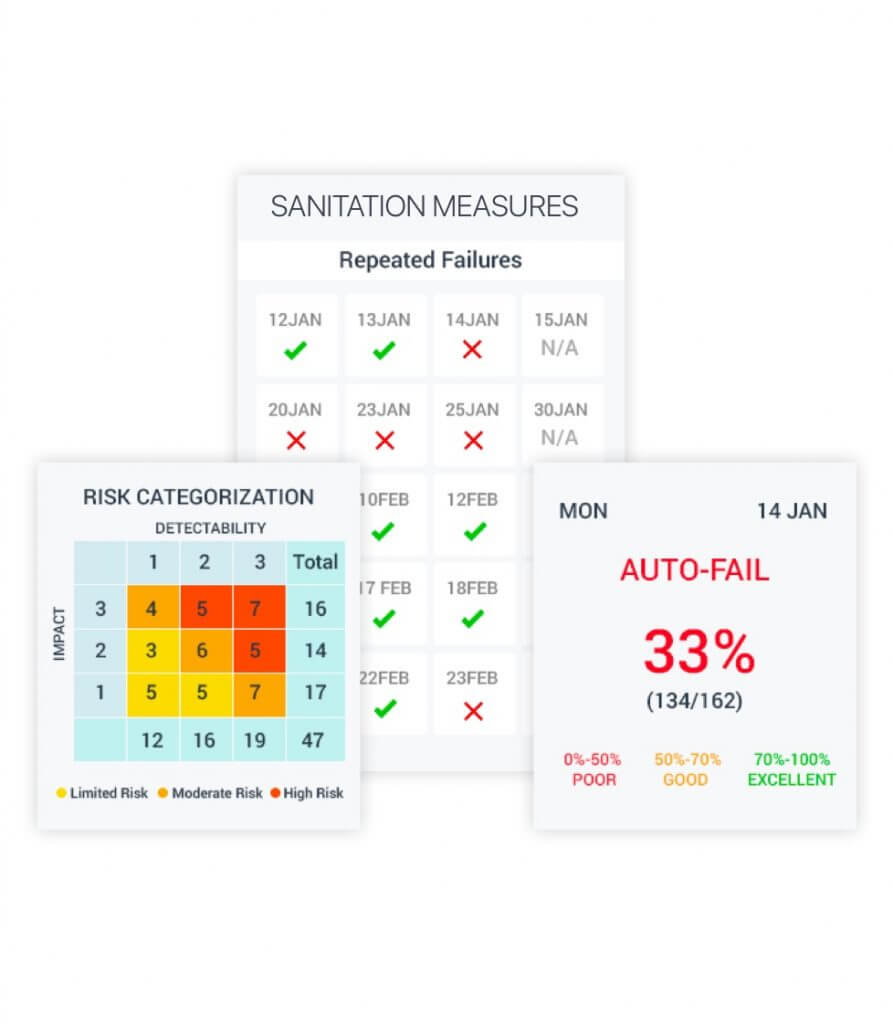 100% Visibility & Transparency
What are the 5 top recurrent issues across your services? How will you demonstrate consistent Covid-19 prevention at your next CQC inspection? 
Oversee compliance and spot issues in real-time. With dynamic dashboards, track follow-up actions, identify risks, and improve your ways of working for better safety and quality of care.
Healthcare Inspection Checklists
Download the GoAudits app, view checklist templates and adapt them to your needs. Or simply send us your existing checklist and we will fully configure it for you, at no cost.

Covid-19 Infection Prevention Checklist

Infection Prevention Control Checklist

Mealtime Observations Checklist

Internal Quality Audit Form

Monthly Medication Audit Checklist

CQC – KLOE Key Lines of Enquiry Audit

Home Safety Assessment Checklist

We are confident that our product will speak for itself: let us set you up, at no cost.
Try the full platform 14 days with your own data.