All-in-one Tool for Compliance Checks
Efficient Mobile Inspections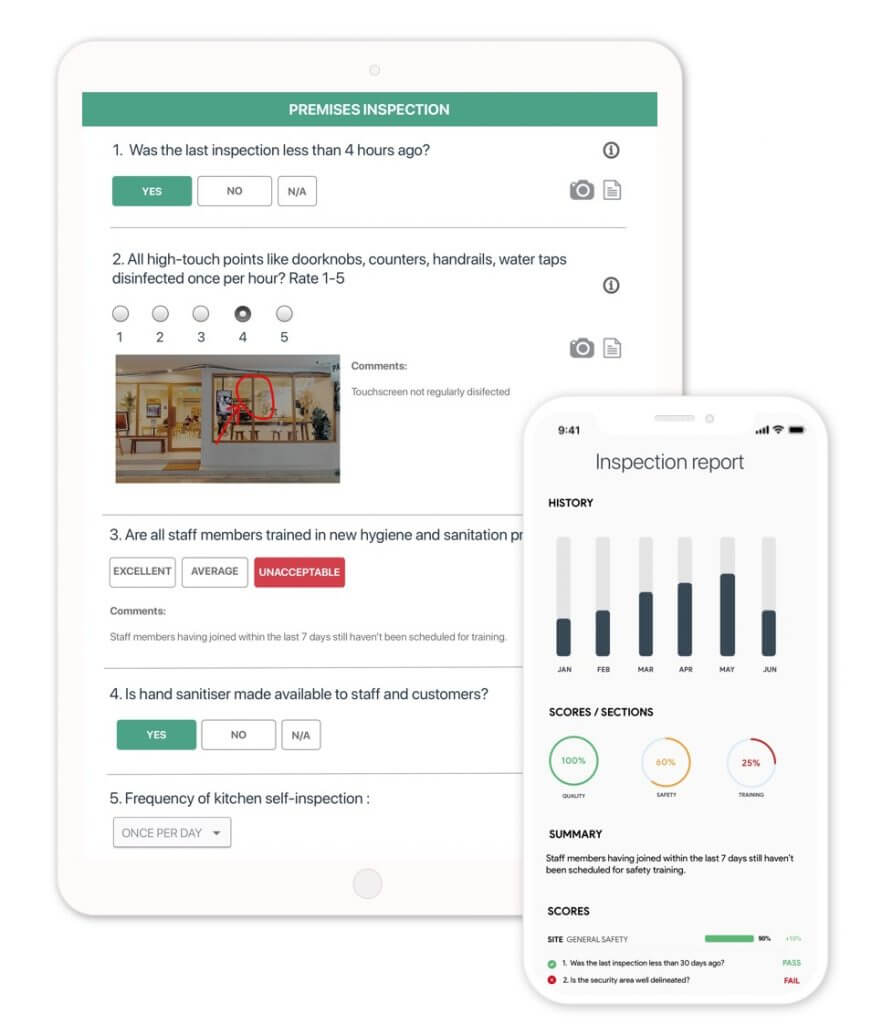 Instant Reports & Analytics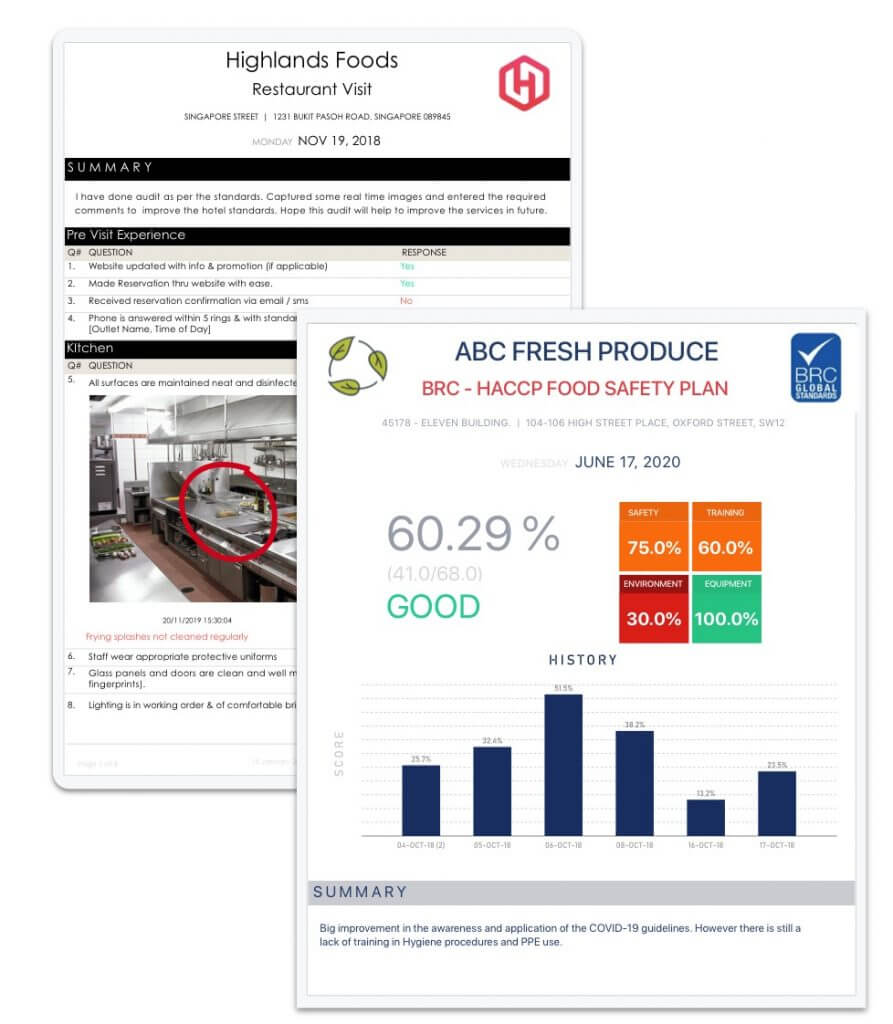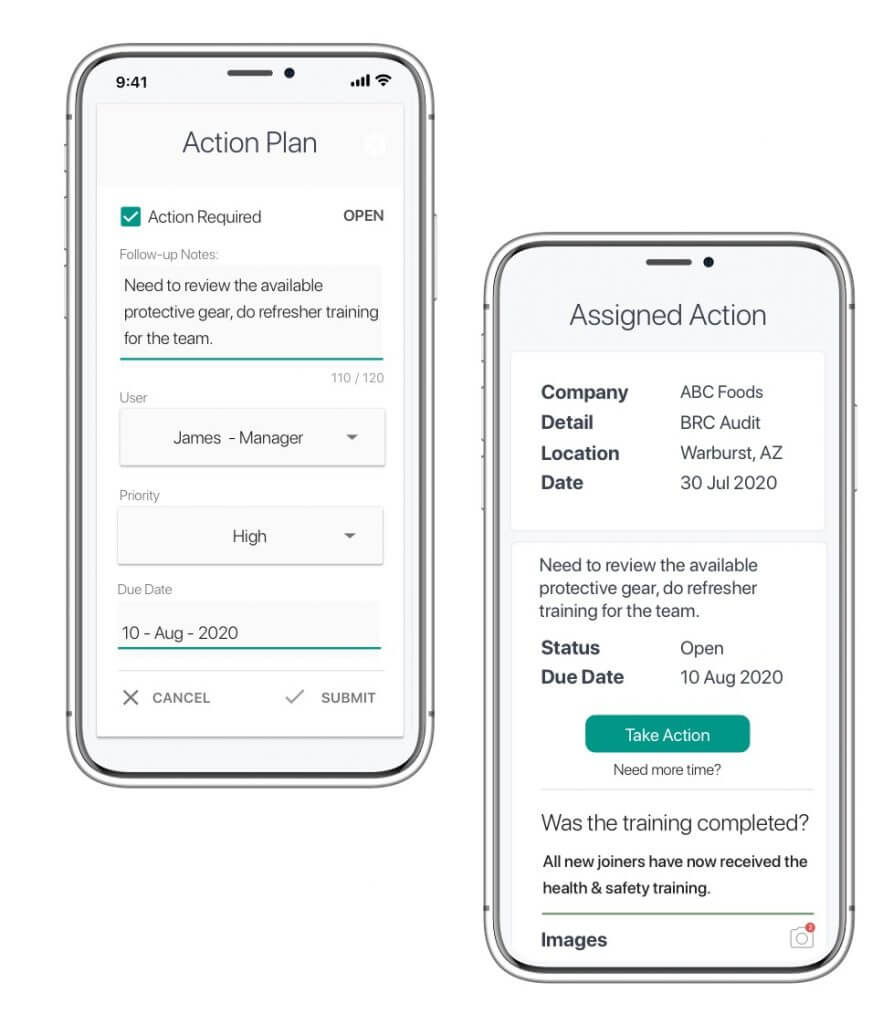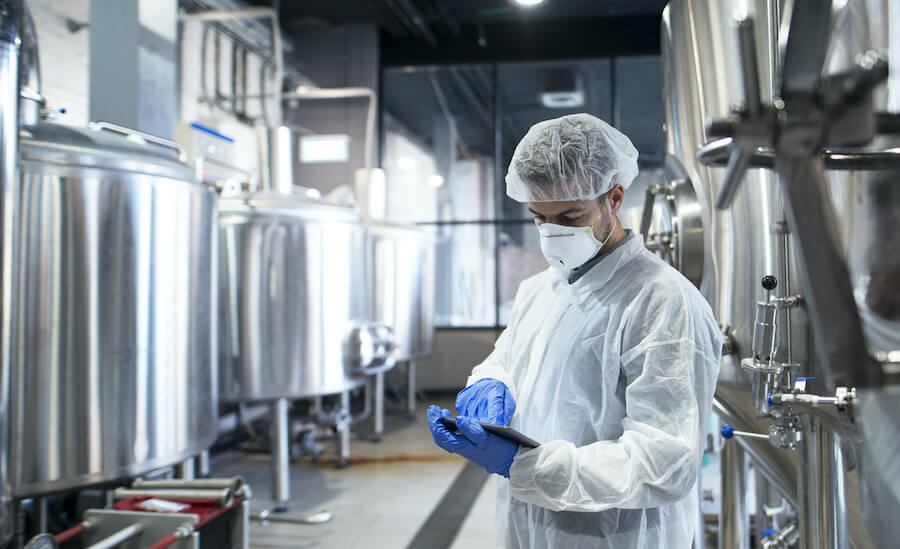 Efficient internal inspections
Standardized and up to 5x faster checks, more efficient communication between teams and quicker turnaround:
Ensure that your facilities and operations consistently meet standards for food quality & hygiene, employee health & safety, internal procedures and more.
Document & resolve issues quicker
No more fiddly paper forms or spreadsheets.  Ensure that everyone consistently follows all correct procedures, every day, with every piece of equipment.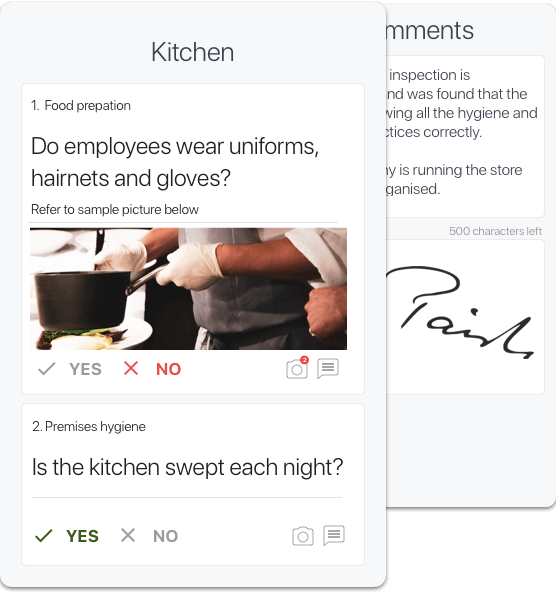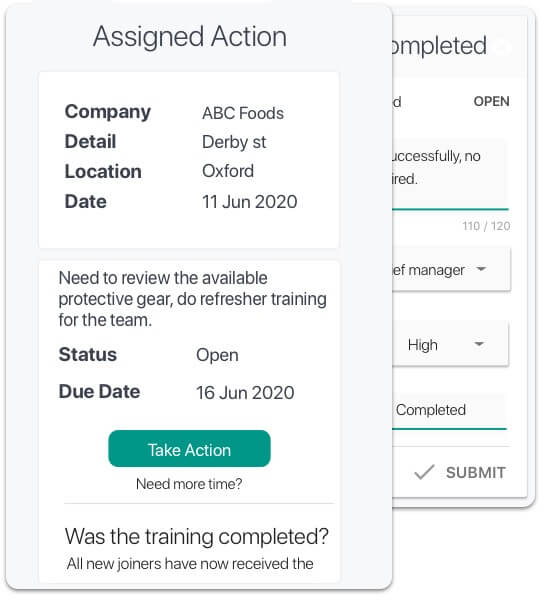 Audit checklists for food manufacturers
Download the GoAudits app to get these checklist templates and adapt them to your needs. Or simply send us your existing checklist and we will fully configure it for you.

ISO 14001, ISO 9001, ISO 45001 Checklists

Covid-19 Prevention Control Checks

Equipment & facilities Inspection Checklist

FSSC 22000 Food Safety Certification Checks

BRC Standards Review

Health & Safety Audit Checklist

HACCP Food Safety Checks

Maintenance Review Form

GMP Good Manufacturing Practice Checklist

Food Premises Self-Inspection Checklist

Incident Logging Form

Monthly Fire Safety Checks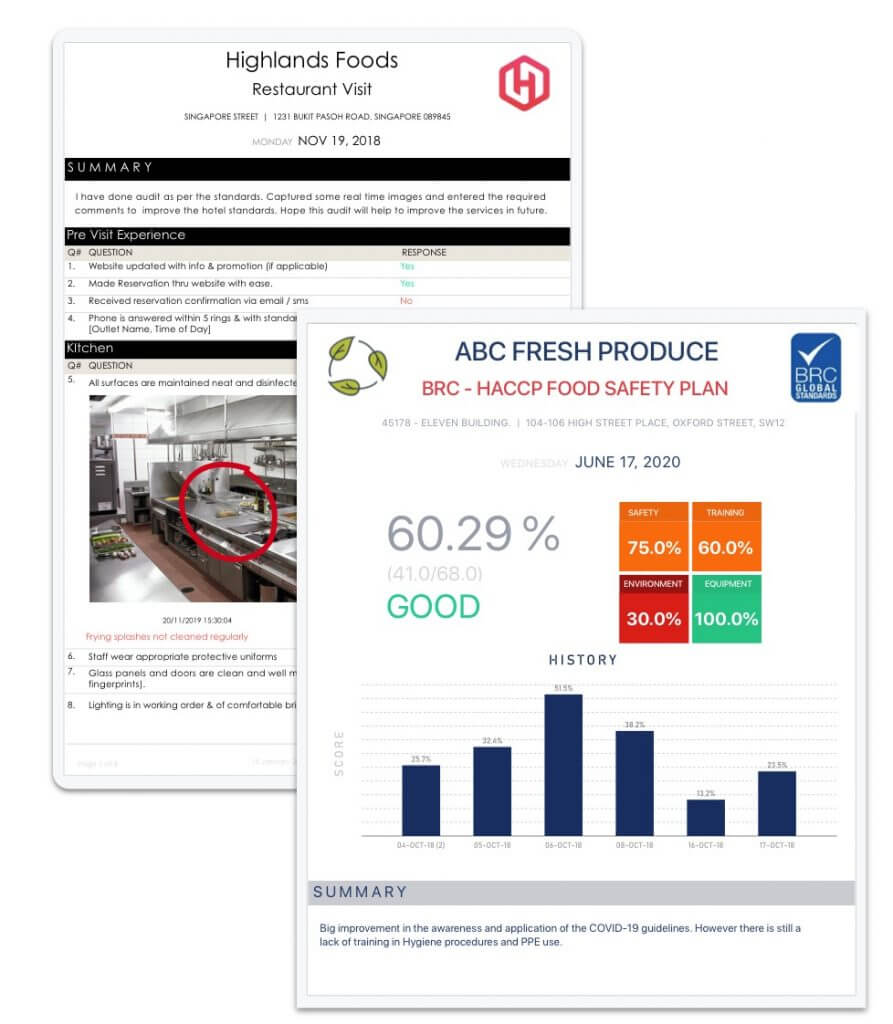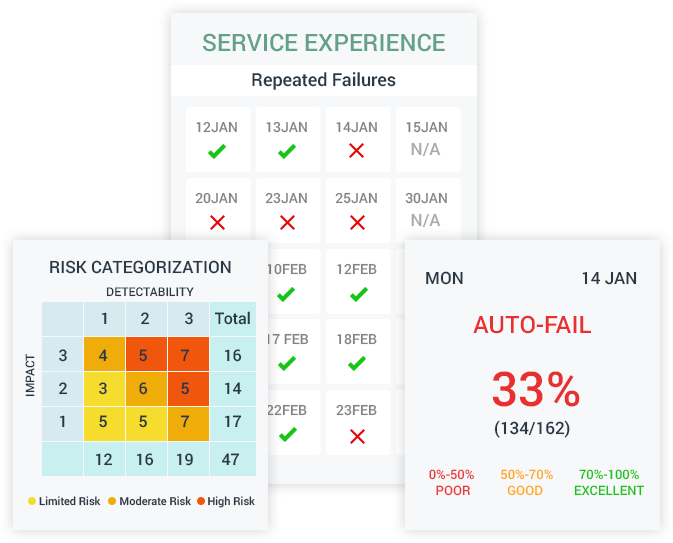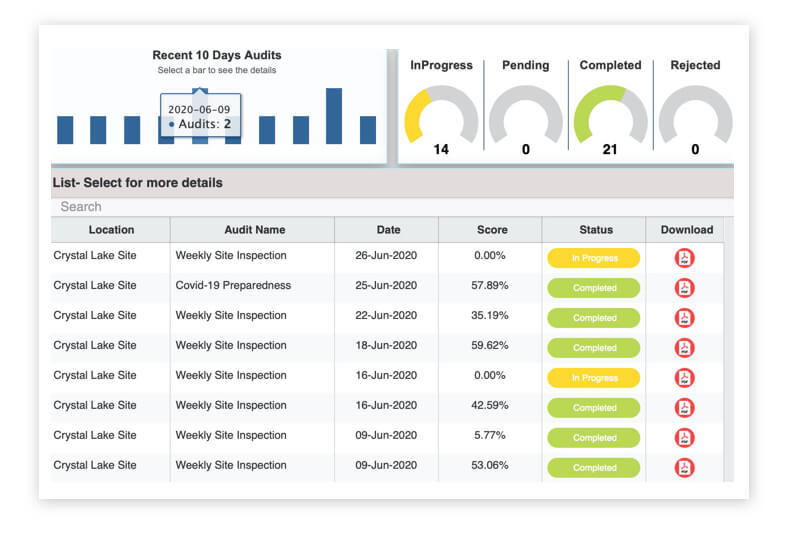 100% visibility & transparency
Is this a recurrent failure? What are the 5 top issues across all your sites? With everything in one place, get the full story behind the data, in real time.
Track issues and follow-up actions, identify trends, and make informed decisions to improve food quality, safety across the manufacturing site and overall operational standards.
GoAudits has allowed us to spend 95% of our time where it matters – watching the floor and coaching the team, rather than filling forms and preparing reports.
Easily seeing historical data without digging out and comparing past reports, has helped us spot trends & issues.

Operations Manager, Domino's
With GoAudits, inspections have been simplified such that a 1 hour audit now only takes about 15 minutes. The auditing process efficiency has increased from 75% to 100% every month.
A needed tool to increase productivity all around. My team has gone from typical to exceptional with GoAudits as a member!
Associate Manager EHS
Ajinomoto Health & Nutrition North America

With GoAudits, we are able to submit reports immediately after the visit, the operations team responds to 90% of the actions within 1-2 days, compared to 4-5 days previously.
We're able to analyze performance and findings much better than before. The QA & Food Safety team efficiency improved tremendously!
Quality & Hygiene Manager,
Independent Food Company