Maintaining workplace HSE (Health, Safety and Environment) standards is a mandatory requirement for all employers. It usually implies regular audits and lots of paperwork… but thankfully, mobile inspections apps are now available to simplify this process.
GoAudits: the best HSE inspections app
The GoAudits health and safety inspection app allows to improve workplace safety. Many companies in manufacturing, construction, food, retail and many other industries use it, as well as HSE certification and inspection bodies in the US and UK.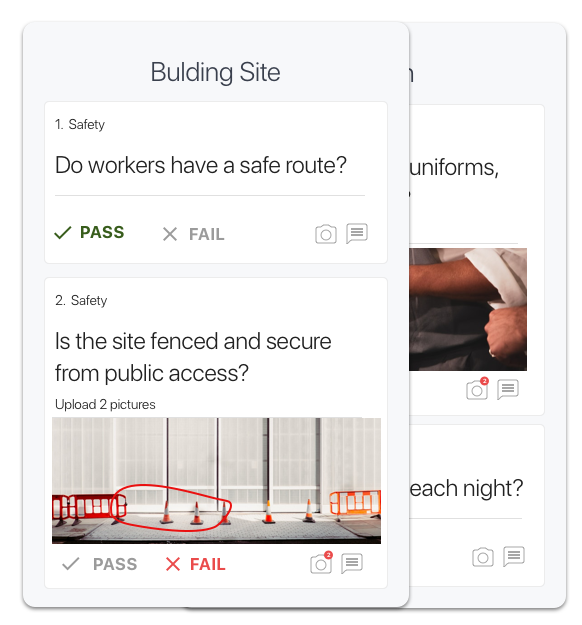 Instead of filling in various paper forms, the app allows to capture information digitally, from any phone, tablet or computer. You can find several health and safety checklist templates within the app. Adapt them to your needs, and conduct your safety audits much more efficiently.
The auditor can then instantly compile HSE reports, visually appealing and informative, and share them to everyone who needs to know. The data is automatically compiled into a dynamic health and safety dashboard. This allows management to spot recurring issues as they occur, and resolve them before they compromise workplace safety.
Improve your workplace safety standards
When health and safety inspections are so seamless, it becomes easier for the team to self-assess and instantly report any issues. Self-inspections can happen more frequently, to increase the safety culture awareness and spot any issues as they occur.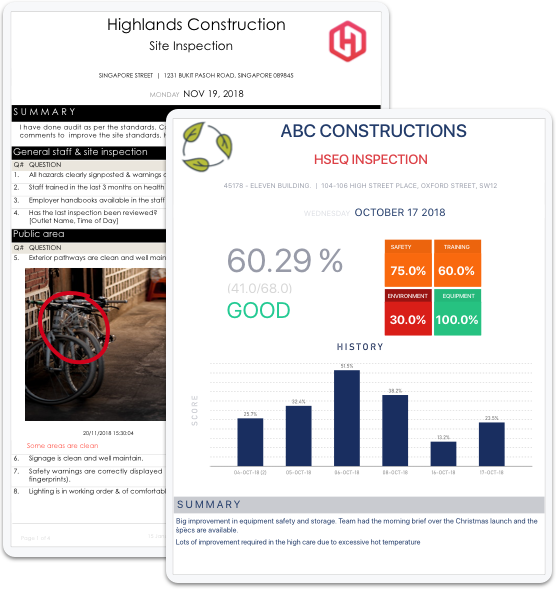 In case of any issues, you can immediately create and assign corrective actions. Management can track these actions, so that nothing falls through the cracks. This will foster accountability within the team as well.
What are the top 5 health and safety issues that get tend to re-occur? Does your team need more training? Do your HSE auditing checklists cover all the issues that were reported this year? Using a digital HSE management system will enable you to answer all the questions.
Finally, it will enable you to raise safety and quality standards across your organisation, while making the HSE auditing process more efficient than ever.
Get a free trial of GoAudits HSE auditing app
Our app is a great alternative to iAuditor and other similar apps. It is more affordable, flexible, and we offer a friendly personalised customer service. We will even set up your checklists for free to get you started!
Download GoAudits for health and safety inspections for Apple, Android and Windows devices.