Nuance Advisory simplifies mystery shopping data collection and analysis with GoAudits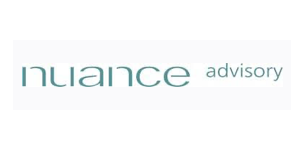 Retail | Mystery Shopping | Consulting
Nuance Advisory is a Swiss consultancy providing business insights and strategic advisory services, with specific expertise in field data collection via mystery shopping. Nuance Advisory experts and worldwide network of mystery shoppers audit thousands of locations each year, in various sectors such as banking, insurance, retail and more.
The requirement: efficient collection and analysis of data from the field
Nuance Advisory provides strategic advisory services to banking, insurance, retail and other service providers. Insights are based on data meticulously collected from the field, especially via mystery shopping.
Carefully trained mystery shoppers conduct undercover visits to investigate services and compliance with standardised processes. This method provides companies with a realistic assessment of the service quality offered across different locations and times of day.
Before GoAudits, Nuance Advisory was using a set of two home-grown systems with different interfaces for data collection and analysis. Tobias Müller, Managing Partner at Nuance Advisory, explains: "We had to maintain two different systems in operation: one for collecting the data at the front and a second for evaluating the data and results in the back-end."​
Choosing GoAudits as the all-in-one collaborative tool
The Nuance Advisory team selected GoAudits because of its easy-to-use mobile app, as well as powerful analytics dashboards. "The advantage of GoAudits is definitely that it is an "all-in-one" solution. The front-line auditors, internal project management and our customers can now all work with one tool", says Tobias Müller.
Efficient quality audits of premises, customer service and more
Nuance Advisory mystery shoppers and auditors use GoAudits to assess the quality of premises and services from the customer perspective: 
Premise cleanliness and tidiness
Correct promotion and information displays
Service standards: reception by staff, waiting times…
Staff adherence to standard operating procedures: e.g. following a script, asking/offering loyalty cards, explaining current promotions…
Staff knowledge and ability to provide qualified advice
…and various additional quality criteria.
With the user-friendly mobile app, the auditors can easily upload evidence photos snapped on their device, automatically tag the GPS location and time-stamp, and send the information in real-time to the head office. "By using GoAudits, we have clearly gained efficiency in the implementation and evaluation of the audits," estimates Tobias."The system and the app for mobiles and tablets work very quickly (no long upload / download times)." 
Regarding other features his team particularly appreciated, Tobias highlights the flexible reporting and  analytics dashboards: "The layouts of the individual test reports are flexible and can be adapted to each of our customers. Moreover, the graphical preparation of the data is clear and easy to understand: the data can be visualised in depth by simply clicking on the chart".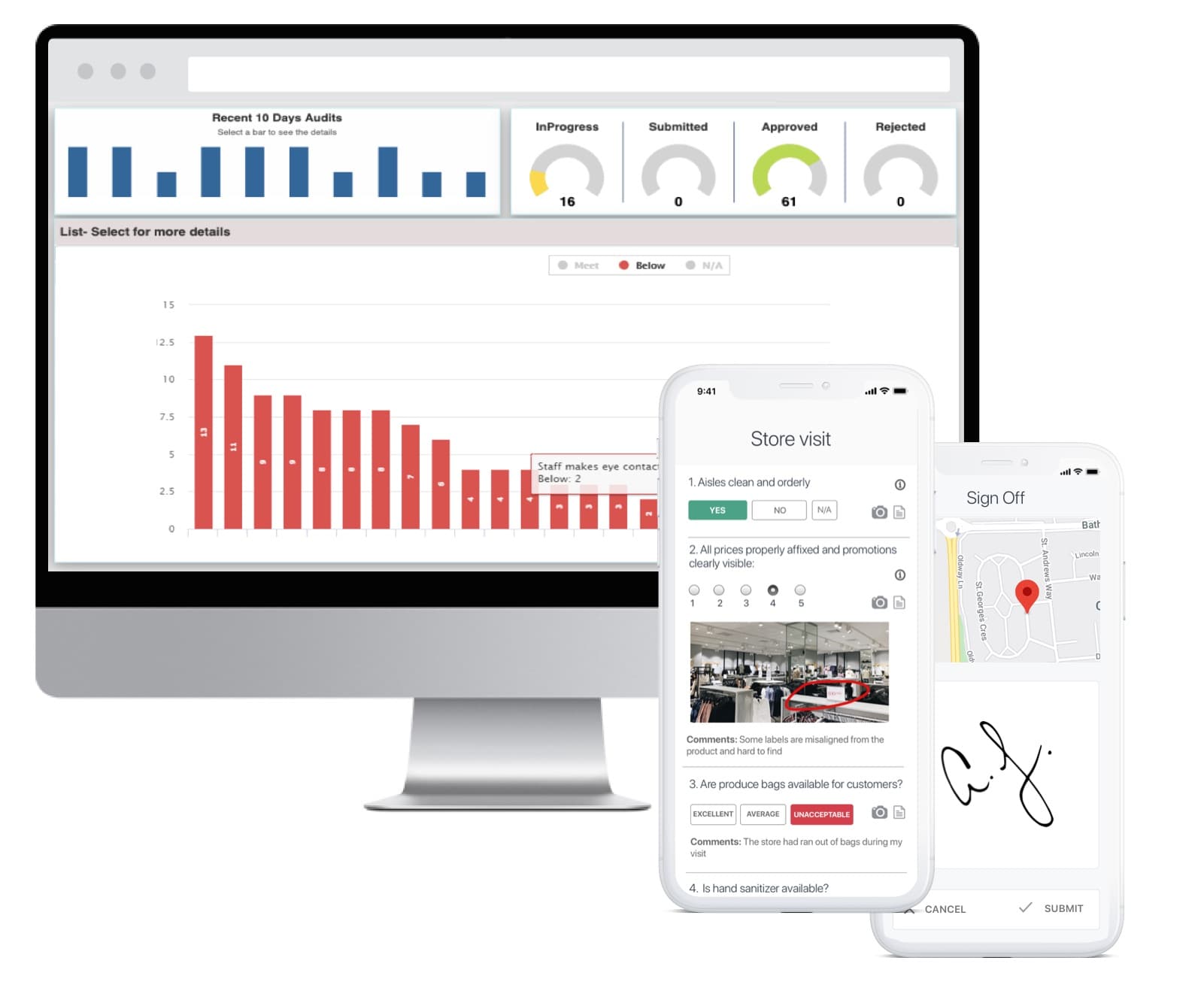 Time savings, reduced costs and efficient collaboration with client teams
In addition to more efficient audits, the company improved transparency towards its customers, saving lots of time and resources by allowing their clients to self-service: "Our expenses related to client feedback or image management have been reduced, since the customer always has his own login and can independently call up all evidence and data," explains Tobias. 
Coming onboard and rolling out the system was made easy by hands-on customer support from GoAudits. "We were extremely satisfied with the personal support. Although we operate in Switzerland and the GoAudits team is in London, we always had very close contact and were able to set up video calls for meetings at short notice," explains Tobias. "Our contact person was called a "Success Manager", who absolutely deserves his name!"
For more information on GoAudits for mystery shopping, click here.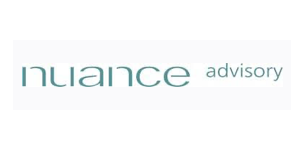 By using GoAudits, we have clearly gained efficiency in the implementation and evaluation of the audits. The dynamic graphs make data clear and easy to analyse.
Additionally, expenses related to client management have been reduced, since the customer can always login and independently call up all evidence and data.

Managing Partner
Nuance Advisory

We are confident that our product will speak for itself.
Try the full platform FREE for 14 days with your own data.